Resonating Bodies

a series of art installations, community outreach projects
and web site which focuses on native bees and biodiversity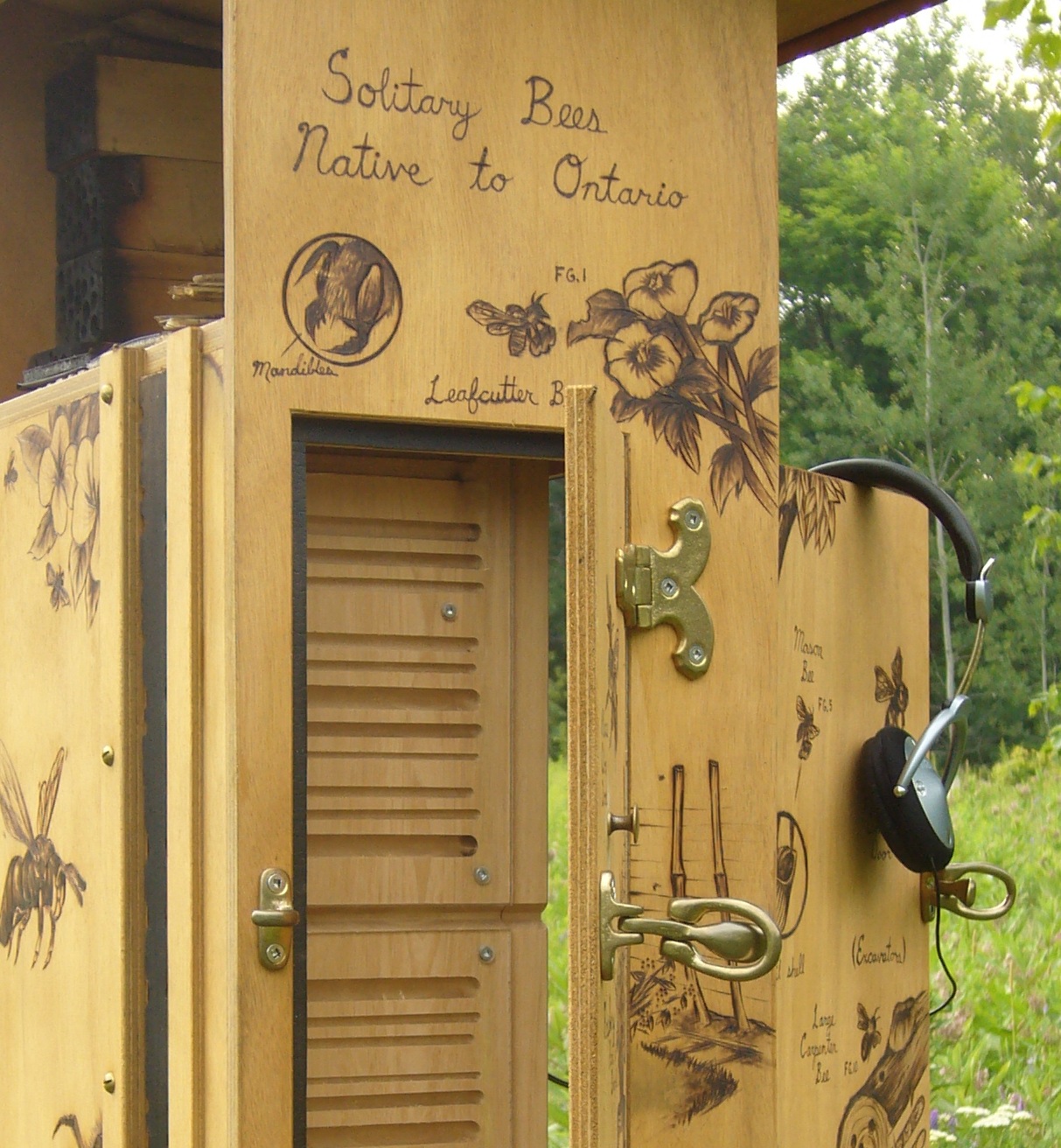 (photo:Sarah Peebles)
»»» BACK TO TOP

Workaday Exhibit Harbourfront

Audio Bee Booths & Cabinets
amplified habitat sculptures for native, solitary bees and wasps 2008-2017

A self-guided vitrine "Studio Tour" in the group exhibit Workaday
(photo:Kevin Steele)
Harbourfront Centre Visual Art Exhibitions, Toronto
Jan 21 – Apr 23, 2017
Curated by Patrick Macaulay
details [8.6mb PDF]
»»» BACK TO TOP

Smash & Teeny
Nilan Perera - alterered electric guitar and effects
Sarah Peebles - computer-assisted performance & shô (mouth-organ)
»»» BACK TO TOP

AquaNightFlight

a multi-channel audio performance involving processed audio of insects via laptop,
regular and under-water loud speaker(s) and mixing bowls vibrated via speaker drivers.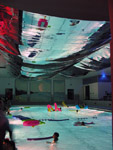 Night Swim at Trinity Bellwoods pool / Nuit Blanche, Toronto 2006 (photo by Ron Miyanishi)
»»» BACK TO TOP

Fly By

audiopedicab sonic intervention for outdoor and indoor spaces,
via laptop, bicycle rickshaw and loudspeakers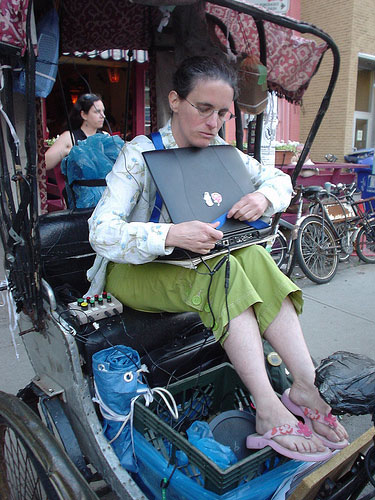 Sarah Peebles on bicycle rickshaw (photo:Rob Cruickshank)
»»» BACK TO TOP

Bee Space

See us online:
Bee Space (working title) sample: Smash and Teeny with visuals by Additv (January 2007).
Live electro-acousticaudio/visual improv derived from bees and other insects.
»»» BACK TO TOP

108—Walking Through Tokyo

Christie Pearson and Sarah Peebles with Yoshimura Hiroshi


Video Installation (2006/2018, 50 minutes)

A journey where image and sound immerse the viewer in an alternative cityscape: this is a soundscape of Tokyo set to a parallel work in photographs exploring Tokyo's unique urbanity, cinematically synchronized to the audio.
»»» BACK TO TOP

CLEAR DAWN: Meditations from Paparoa and Kapiti Island

By Sarah Peebles, June 2004 - June 2005. Duration: 41:00 in 3 sections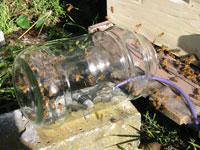 Bees at Lindsay Apieries, Johnsonville (photo: Peebles)
Concert Music (Tape) or Sound Installation
Stereo or Multi-channel
"Clear Dawn" was inspired by my experiences recording birds in Aotearoa/New Zealand 2004-2005, and in coming together with a wide variety of people whom I met along the way.
»»» BACK TO TOP

Sarah Peebles and Robert Cruickshank
sarahpeebles.net robcruickshank.net
MUSIC FOR INCANDESCENT EVENTS; SUNSET
at McLuhan Festival of the Future - DeLeon White Gallery Rooftop Deck October, 2004
photo: Rob Cruickshank
Two or more loudspeakers are arranged in an outdoor location selected for its view of the sky at sunset. The sky's changing light at dusk is measured by sensors which trigger stored fragments of sound derived from the tones of the shô (Japanese mouth-organ).
»»» BACK TO TOP

Selfish Gene

Structured improvisation for small ensemble (2007)

I was initially interested in coming up with an effective strategy for creating intriguing improvisational experiences on a musical level, both for the performers and the audience. The workings of this piece have some things in common with current evolutionary theory.
»»» BACK TO TOP

A nocturnal drama in one act, transforming the Village of Yorkville Park (Toronto) into a dynamic night-time stage, employing movement-theatre, light sculpture, sound installation and electroacoustic music. Quartet Version, with lighting design by Jeff Bartlett, at The Southern Theatre in Minneapolis and regional Minnesota locations. Collaborative work with Takashi Harada, Kazue Mizushima, Yoji Toyosaki (Japan), Peter Chin and dancers.